After being grounded for nearly a year, travellers aren't taking it for granted in 2021. Many of us are rethinking the way we experience global communities and want to know how to travel with a conscience. We talked to our partner at G Adventures, Gary Armstrong, and Planeterra's Alanna Wallace about taking off while giving back.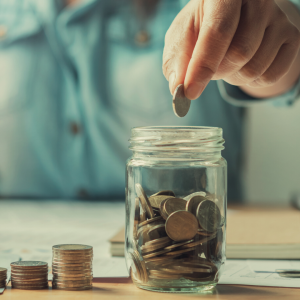 "Take only pictures. Leave only footprints." It's long been the mantra of many travellers who aim to leave magical places relatively unchanged by their visit. However, when it comes to how our vacations impact people, land, wildlife, and economies, not all trips are created equal. After we spent most of 2020 housebound, there's an even greater appreciation for the privilege of travel and being welcomed into communities around the world. This has given rise to more interest in ethical travel and giving back.
We would like to think that all of the money we spend in a particular destination directly benefits the people who live and work there, whether it's a stay at a hotel, dinner in a restaurant, or a trek up a mountain. But this often isn't the case. Sometimes as little as 10¢ on the dollar goes to the community. Not quite the ripple effect we would hope for.
G Adventures decided to do something about it. They dug deeper into where the money spent on their adventures actually goes. And then did the work to make it better: using more locally owned businesses and putting more of the money you spend into the hands of the people who live there.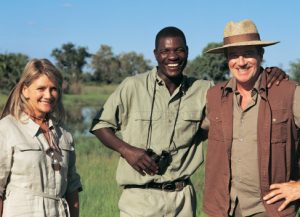 Now each of their adventures is given a Ripple Score, letting travellers know just how much of their money is staying in the community. G Adventures has always offered educational and sustainable itineraries, and now they have helped create Planeterra, the leading community tourism organization working to reduce poverty around the world.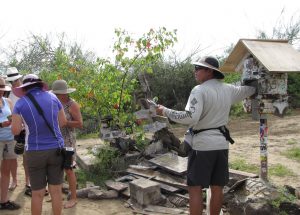 We talked to them about what accounts for the change of heart and what you can do to travel with conscience.
GRAVITATE: Do you feel like 2020's relative lack of travel has changed the way people feel about global travel?
GARY ARMSTRONG from G Adventures: That is the hope: that people will appreciate the privilege of travel after it being all but absent from their lives for over a year—that individuals will think more about why they travel, what they want to get out of the experience, but also how their choices impact the communities at large.
ALANNA WALLACE from Planettera: There has been a movement to shop more locally during the pandemic, hopefully we can think about how we can empower local communities in the places we travel, when it's safe to do so.
GRAVITATE: What will this look like? More compassion, more giving back, more global sensitivities?
ALANNA: We hope that travellers take a moment to pause and think about how they can make sure their travel dollars are staying in the hands of local people, and empowering communities.
GARY: I don't think we will see a massive global shift in demand short-term, as human memory is short and price, destination, duration and experience factor far more into most people's travel decisions. However, the pandemic may increase the pace of the shift in demand that was already occurring prior to the pandemic. Already more travel companies are being required to provide information on the social, environmental and economic impacts of their operations as an ever growing number of customers demand this information from them.
GRAVITATE: How does G Adventures help your clients travel more ethically?
GARY: G Adventures has always been able to describe in detail the policies and processes we have in place as an organization to ensure travellers have a positive impact while visiting a destination with us. It is part of our company culture. Travellers who ask these types of questions are drawn to our brand, and those like it, that are able to provide those answers in detail, at length and unequivocally.
GRAVITATE: What are some great ways people can travel but also keep in mind the land and the people of their destinations?
ALANNA: You can choose to shop directly from the artisan that made your souvenir, or stay at a locally-owned boutique hotel, or even a homestay! All it takes is a little searching to find incredible experiences that give back, and change lives.
GARY: Ask Questions. Travel provides new experiences, which we learn from, but that journey can start long before you get on a plane. Simply by choosing your next destination because of a desire to better understand the people, place and culture of the region you are visiting, rather than the amenities provided while visiting, is a great place to start. Also this perspective works even if you are travelling within Canada!
GRAVITATE: And what are some things people should avoid doing when travelling?
GARY: If you wouldn't do it at home, don't do it anywhere. We are guests when travelling and so we should always try and be on our best behaviour!
GRAVITATE: And what is the connection between G Adventures and Planeterrar?
GARY: The founder of G Adventures, Bruce Poon Tip, actually founded Planeterra in 2003.
ALANNA: Planeterra turns travel into impact by providing support to 100 local entrepreneurs, communities and non-profit organizations, helping them build self-sustaining travel and tourism based businesses.
WANT TO TRAVEL WITH HEART IN 2021 and beyond?
At Gravitate, we're ready to help you plan it. Get in touch with us at info@gravitate.travel to get started.
Find out more about how Planettera is helping the communities you may visit here: https://planeterra.org/