With the uniquely curated experiences from Royal Irish Tours, lucky travellers get to explore the Emerald Isle — their way.
"Céad míle fáilte" is the oft-heard Irish greeting meaning "100,000 welcomes." It speaks to the friendly nature of the Irish people but may also refer to the number of different experiences visitors can enjoy Ireland through Gravitate partner, Royal Irish Tours (or RIT, for short.)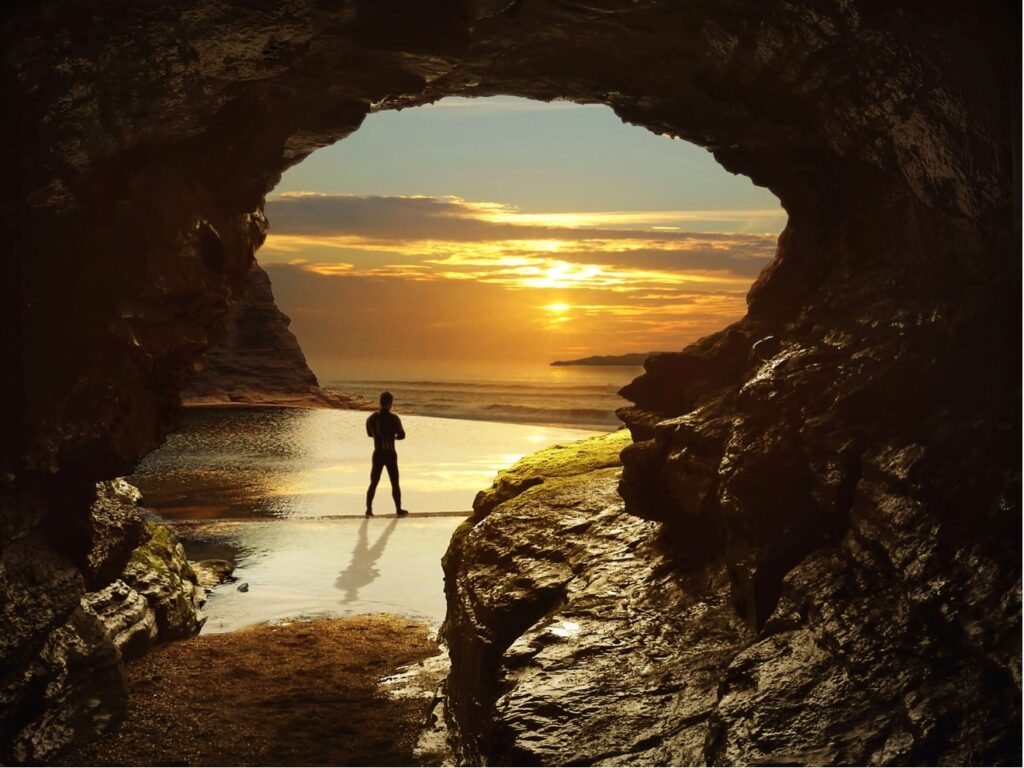 We spoke to RIT's Jonathan Sargeant about what makes Royal Irish Tours the right way to explore Ireland no matter what your interests are. Looking for a totally curated tour? A personal driver ready to stop at a roadside attraction at a moment's notice? Or ready to hit the ground on your own?
RIT specializes in crafting tours that suit every interest and every type of experience. Can't find the itinerary you're looking for? They even build custom group tours, like the one our own Scott Waldron helped create.
GRAVITATE: So, travel is basically back on track around the world. Why do you think travellers should choose Ireland as the place they go to first?
JONATHAN: So, definitely the high vaccination rate is the big reason why Ireland has rebounded in 2022. Ireland opened up the week before St Patrick's Day, that was in the middle of March.
And it's not too far from North America, so very easy to get to as well. And the whole industry in Ireland kind of pulled together. They're so hospitable and welcoming everyone coming back.
GRAVITATE: Do you think Ireland's outdoor spaces are particularly appealing right now?
JONATHAN: Yeah, absolutely! Things like going for hikes and going to the Cliffs of Moher or visiting those outdoor attractions. Definitely an appeal.
GRAVITATE: So why visit Ireland using a tour company, and in particular why RIT, versus, say, planning a trip yourself?
JONATHAN: A definite benefit of using any company is the experts. They make it very easy for you to stay in little towns and village that perhaps you've never heard of and to gain entrance into many of the attractions. And then also if you do a coach tour specifically, you have your own personal driver and guide with you for the duration of the trip, so they're able to bring the destination to life.
There is so much history in Ireland and you would miss a lot of that doing it on your own. Travelers do driving holidays with us and that's a great way to see the country, but you want to really get in-depth and learn a lot about the country as you go. Similarly, to why people use travel advisors like Gravitate Travel: they're experts in all components from sites to knowing the best tour companies to work with.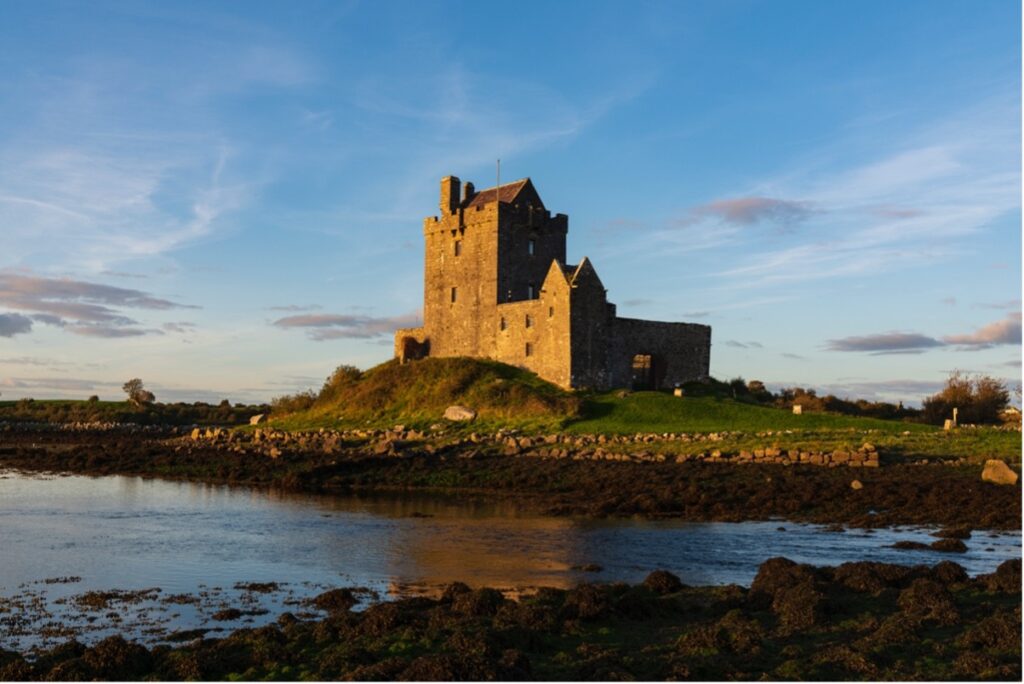 GRAVITATE: And what do you think you do that's unique compared to others?
JONATHAN: We specialize in just Ireland and the UK. Most of our tour guides have been with us 10+ years. That is part of the appeal, is that they've built up that knowledge over the years. A lot of expertise, definitely, and value for money. If you look at our price versus many of our competitors, I think we have very good value offering. A lot of people even trying to package their trips together themselves often won't find as good a deal as if they book one of our packages. So that's another advantage as well.
GRAVITATE: When travellers are doing a more guided experience with RIT, how much do they stick to a plan versus discovering things along the way?
JONATHAN: So, if you're doing a chauffeur drive trip, which is your own personal driver who's with you for the duration of the trip, you basically you have the driver for an eight-hour period each day and you just tell them what you want to do, what you want to see, and they can sit down with you on the first day and things you definitely must ease for you. And if there are any particular interests, we can customize.
If you're doing your own driving vacation or self-drive tour, you have full freedom. So, the only thing that's pre-booked generally is your accommodations with breakfast included. You have a car, and you go as you please. We obviously give lots of suggestions and, of course, the Travel Advisor has lots of suggestions to share about the destination. But if you want to do your own thing when you're here, definitely great options.
On the coach tours, there is less freedom and it's more structured and there are free times in the afternoons, and in the evenings in many of the major cities, but there's a lot more inclusions and stuff built into your coach tour.
GRAVITATE: Do some travellers start with a coach tour and then maybe move to the chauffeur tour and then eventually head out on their own once they feel like they've kind of got the lay of the land a little bit?
JONATHAN: Yeah, absolutely. We always say, and it's hard to explain until you get there, but Ireland is just a very easy place to visit. The people are so friendly and it's a really great place to get lost as well, so to get off the beaten track. I always recommend driving holidays if people feel comfortable driving in a different country on the other side of the road.
GRAVITATE: Is there a driving lesson that comes included?
JONATHAN: No, but they do have a big sign on the window beside the passenger's window saying, "Drive on the left."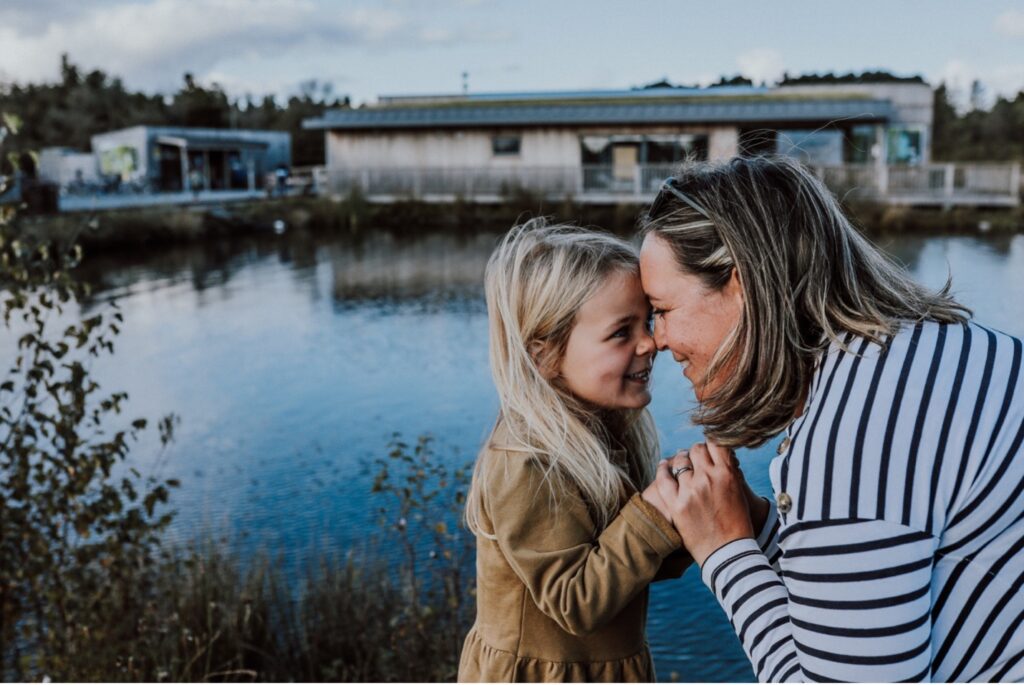 GRAVITATE: How is Ireland different from what people expect? Are there things that people would be surprised to see in Ireland?
JONATHAN: Yes, and I say this whenever I do a presentation: the reasons people go to Ireland are for the scenery and the greenery. They think about things like the Cliffs of Moher or the Giants Causeway or the Guinness Storehouse.
But we always say the main reasons people want to come back is the people they meet along the way.  They say we have ""Céad míle fáilte." You'll hear that all the time in Ireland. It means "100,000 welcomes." Everyone in Ireland is very welcoming when you're here.
The other thing is food. And a lot of people perhaps don't think much about cuisine when they think of Ireland, Scotland, England or Wales. But there really has been a food revolution in the last 15 to 20 years and we pride ourselves on provenance, on farm to fork, everything you're eating is generally sourced 15 or 20 kilometers from where you are eating it, always local cuisine and fresh ingredients.. And obviously with our lush green landscapes and farm animals out grazing on fresh grass year round, we have lots of great dairy products, but also lots of great meat as well.And being islands, lots of great seafood.
GRAVITATE: If someone is looking through the different tour options and don't know which one to choose, how do you help a potential traveller figure out which one is the right one for them?
JONATHAN: We would work with the travel adviser who often has a great understanding of our clients anyway and try to get as much information as we can. Do they want to stay in a castle? Not all our tours stay in castles. For some people,, kissing the Blarney Stone is a must, while others have no interest in going there.
So, we kind of get an idea if there's any particular interest and then we can suggest the tour that most fits their vision. For example, our Irish Twist is a very fun itinerary. It is aSouthern Loop of Ireland, which will have meals in certain pubs and entertainment. Our Shamrock Royal tour is a greatintroduction and does the whole country, so if you're going to go to Ireland once and once only, this is the tour to choose. But then our premium sightseeing tours, which we added a few years ago, the Causeways and Castles and the Best of the West, they're shorter tours that just go in depth into certain areas. Wefind a lot of repeat clients will book them or people perhaps want to do their own thing in Southern Ireland and then they like to do a smaller sightseeing tour in Northern Ireland.
GRAVITATE: Our own Scott Waldron created a quilting tour for September 2023 (and he made me promise not to laugh at him). Is this a common occurrence where a partner might team up with you to create a very niche tour?
JONATHAN: Yes, we specialize in custom group itineraries. We've done things from food and drink tours, which is kind of easy, to more off-the-beaten-track tours. We have two farm tours we're doing this year. So, a lot of local visits to farms, and the person leading that touris a farmer herself. It's something a bit different and exciting. Gravitate Travel's tour is something a bit different too. It is a very niche tour of Ireland, but for quilting enthusiasts, it will be amazing. And they're also helping promote a lovely Gardens of Ireland tour for next year as well. So, yeah, we do get a lot of niche requests.
GRAVITATE: So, one last question. What is your own personal favorite part of Ireland?
JONATHAN: There's the Slieve League Cliffs! They're beautiful. They're actually some of the highest sea cliffs in Europe and it's just really beautiful and it's really hard to get there with the larger coaches. So, we definitely recommend to people who are doing driving holidays. And it's just an hour from Donegal Town which is a really fun town in the Northwest.
Comes visit both Jonathan and Scott at the International Plowing Match – Quilt Show & British Tea Room in Kemptville, ON on August 19, 2022 and The International Plowing Match & Rural Expo on Thursday, September 22, 2022!
SO, READY TO PLAN YOUR UNIQUE IRELAND EXPERIENCE?
Talk to your Gravitate Personal Travel Manager today!