Your Prescott Travel Agency
Travel experiences around the world start with your local Prescott, Ontario travel professionals.
Wherever and however you want to travel, it all starts right here in Prescott—with Gravitate Travel.
When you're planning a trip with your family, your friends, or someone special, you want a travel agent who understands where you're coming from. You want a Prescott travel professional.
Gravitate Travel is a group of personal travel professionals in Prescott who create experiences that revolve around you. And since we're right here in town, we can get to know you, your unique tastes, and your travel needs.
YOUR ADVENTURE.
OUR INSIGHTS.
At Gravitate, we believe life is an adventure. There's a world of experiences out there, from ethereal deep-sea diving to exhilarating climbs up the highest peaks. But only one Prescott travel team has the knowledge, expertise, and insights to bring your travel dreams to thrilling life.  
YOUR ROMANCE.
OUR RECOMMENDATIONS. 
Your love is too big for Prescott alone! When you're with someone special, it can feel like you're the only two people on Earth. And at Gravitate, we can get you as close to that as possible. Whether you're looking for a magical place to propose, an unforgettable destination wedding, or simply a romantic place to share together, we're on it.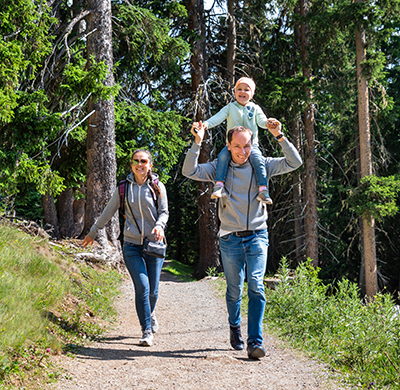 YOUR FAMILY. OUR ADVICE.
In Prescott, we treasure family time, but that doesn't have to mean staying in town. The world is filled with wonders beyond our own backyard. Sharing these moments with your children allows them to experience new places, people, and cultures, opening their eyes up to the possibilities of travel! From family-friendly resorts to magical wildlife experiences, Gravitate is here to help make it as special as it is safe.
YOUR WELLNESS. OUR FORESIGHT.
We all could use a little zen in our lives: a relaxing massage, an invigorating facial, or simply a getaway from everyday life. And when it comes to making it as relaxing as possible, we're here to think of everything you haven't.
"Our amazing clients are the reason we exist, and their reactions to our customized travel experiences and personalized service keep us smiling all day long. Here is just a sampling of what they've said: Scott and Gravitate Travel are spectacular. We use them personally for trips/vacations as well as for business travel. I will always use Scott and his team and would never book without a travel advisor. I will refer my friends and family to Scott and Gravitate travel!"
Daniel Swift
"I had the privilege of starting my journey with reaching out to Jennifer. Being a person who self-books all their trips to find deals, I was truly amazed at how cost efficient and effective this experience was. I was all ready to head to the beaches and then Wham! Pandemic outbreak happens. I merely had to say, "Hi Gravitate" and they were already providing solutions and updates for my travels."
Michael Murray
"Gravitate was great to work with! Easy to communicate with, always responded promptly, got me the price I wanted at the resort I wanted and even sent out a lovely "Welcome Home/Thank you" card that was waiting in my mailbox when we returned from our vacation! I would definitely recommend their services and will use them again in the future!"
Aria Bailey
Contact Gravitate, your Prescott travel professional to start planning your next vacation.