Sail away on your next cruise.
And we help advise you on the best cruise lines for your travel style.
Do you dream of the open water? From the Baltics to the Caribbean to the Mekong, cruising is a great way to see the world in style. Gravitate's trusted cruise vacation partners connect you with the best experiences to destinations like the Caribbean, Europe, Africa, South Pacific, Asia, South America, Central America, Arctic Canada, and Antarctica.

And we help advise you on the best cruise lines for your travel style—we've not only spent years cultivating relationships with cruise operators big and small, but we also know which partners will provide the best experience to suit your tastes.
Do you love the splendor of roomy cabins and options with a range of experiences each day and night? Do you prefer a highly scheduled itinerary with set dinner times and extravagant nightly entertainment or a more casual environment where you can hang out and make new friends?
Or maybe you want to sample the intimacy of a smaller river cruise experience with experiences tailored to your specific interests. If each cruise brand is an individual, then we're the mutual friend who gets to know you both so that we can make a match with the best cruise ship for you.
And we can also answer all your questions about when to book, what to pack, and which excursions are most worthwhile. We'll even be there to share travel tips for cruise ships or answer any questions as you walk through your cruise ship packages.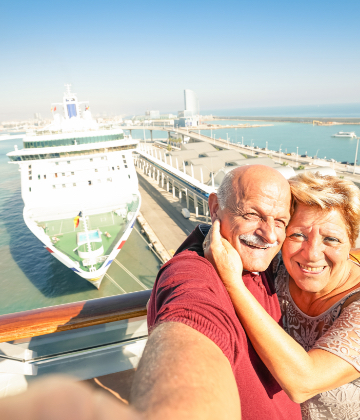 Did you know you could do all this on a cruise? Here are some of the more fantastic destinations and experiences available to our cruise travellers:
Get your passport stamped in 29 countries with a once-in-a-lifetime global cruise
Travel to places few other humans have experienced with cruises to the Arctic and Antarctic
Sample the intimacy of a river cruise down the Mekong in China or the Danube in Europe
Circumnavigate Australia and see all the major cities in just under a month
Check out new cruise destinations, from Dubai to Sri Lanka
Visit some of earth's most beautiful places closer to home on a Hawaiian cruise
Get closer to cities you may have missed in Europe on cruises through the Baltics and Scandinavia
Witness history while taking in natural beauty on a Panama Canal cruise
See the Amazon in style on a South American cruise complete with jungle excursions
Make time for yourself with a wellness cruise along with as excursions that fill your soul
Take a once-in-lifetime trip across the Atlantic Ocean to commemorate a special anniversary or create new memories on Cunard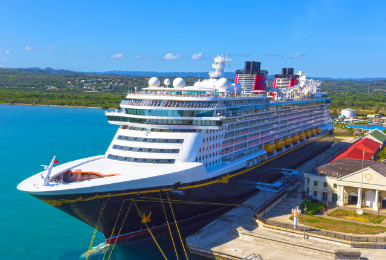 Whether you're looking to see the world on a once-in-a-lifetime global cruise, treating your children to an unforgettable Disney cruise, discovering the intimate experience of a river cruise down the Danube or the Moselle, or looking to revitalize your life on one of the new wellness-oriented cruises, we're here to connect you with your ideal cruise experience.

First-time you're thinking about travel by cruise? We'll ask about your past travel and find a package that makes so great an impression that you'll never look back.
Find your next adventure with one of our travel professionals today.