See the world like never before.
Get our expert team to plan your next vacation.
Every trip begins with a conversation. Then we work with you to identify the best experiences to make your next trip special and memorable.
How do we do it? As a team, we've logged over 78 years in the travel industry. That accumulated knowledge alone is enough to save you hundreds of hours of pre-travel research time. Add to that our trusted network of global travel partners, relationships we've built over years with partners local and abroad, and in destinations where we've stayed ourselves.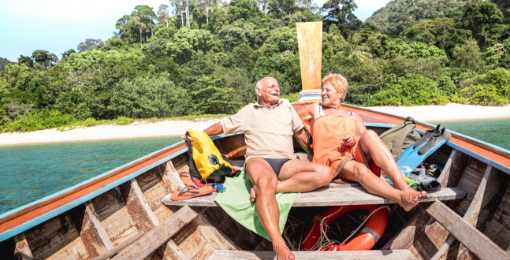 But most important is our relationship with you. We want to know about your next trip, your must-haves, and your must-avoids. We want to know if you want an all-inclusive experience or an off-the-beaten-path adventure. Are you trying to get away or to find yourself? Once we have your travel to-do list, we'll get to work on creating your personal experience.
We can help plan and execute the trip you've been dreaming of. And we don't disappear once your flight takes off. We're here throughout your travel experience so if something goes wrong, we're here to make it right.
Let's talk about your next vacation.