The final ingredient is our relationship with you.
Gravitate Travel strives to offer the most personalized travel experience you will book. Every trip begins with a conversation—we are travellers too, so we love to listen to stories about your past trips, your greatest travel moments, your favourite destinations. Then we work with you to identify the best experiences to make your next trip special and memorable.
How do we do it? As a team, we've logged over 78 years in the travel industry. That accumulated knowledge alone is enough to save you hundreds of hours of pre-travel research time. Add to that our trusted network of global travel partners, relationships we've built over years with partners local and abroad, and in destinations where we've stayed ourselves. Unlike the call centres you may reach with an online or discount travel company, when we call these partners, we're a familiar voice. They know that we expect high standards, that we value getting things right for our clients.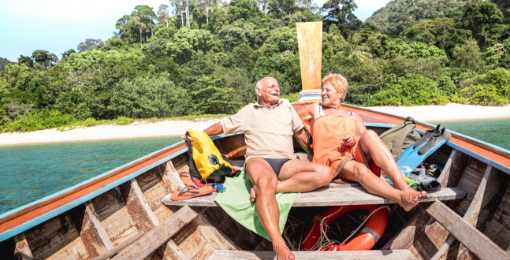 The final ingredient is our relationship with you. Yes, we want to know about your next trip, but we also ask what's on the horizon for your next five years of travel, or pass along insider tips about travel opportunities you might never have thought about but that match your style or past destinations. We also get to know you well enough not just to recommend the best hotels, but the best to suit your tastes, whether it be the eclectic boutique hotel that adds something special to a romantic getaway or the resort hotel that offers the most services for young families.
We're also accessible to you as you travel, and with our connections to travel partners on the ground in your destination, that even if something goes wrong, there's someone available to make it right.
So, let's get started building our relationship. Once we have your travel to-do list, we'll get to work on creating your -personal experience. Is a particular instagrammed hotel that you've always wanted to stay at in Paris? No problem. Want a private tour of the Sistine Chapel? We've arranged them. Or just want a weekend getaway in Quebec City or Banff? A trip to see the polar bears in Churchill, Manitoba? We've arranged those too. We dare our clients to challenge us with a trip idea, and we'll probably even come back with some experiences to top it!
Book your next vacation today.
Why not call us and fulfill your wildest travel dreams?