How about a wellness vacation that's actually relaxing?
relax, refresh, rejuvenate
Get some you-time with a wellness vacation.
Wellness is a journey and one that you can explore through travel. Whether you're looking for rejuvenating spa treatments, daily yoga on the beach, or a mind-opening hiking experience, we can help create the wellness retreat package you need.
We've partnered with some of the world's best wellness and spa vacation partners. Together, we can create your ideal wellness getaway, whether it includes a perfect Caribbean beach, healthy gourmet meals, body treatments, or activities designed to relax and rejuvenate.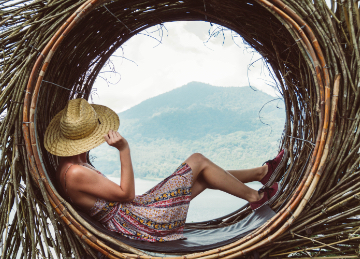 What does a wellness vacation look like to you? We've worked with our partners around the world to create some of the most healing and relaxing wellness experiences, including:
Getting your best night's sleep ever at The Bodyholiday on the magical island of St. Lucia
Lounging in the thermal pools of Quebec's Spa Nordik
Learning to treat your body right with the Healthy Living Academy on the shores of the Mediterranean Sea
Repositioning your mind and body in the Japanese gardens at California's Golden Door Spa
Create balance in your life at the Oprah-approved Miraval Arizona Spa in Tucson
Discovered wellness on the water with Celebrity Cruises' spa services, healthy menus and wellness-oriented excursions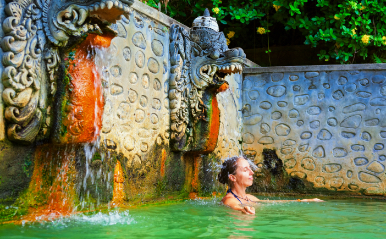 Harness the healing power of travel.
Travel can open our minds to new ways of thinking and being. And when we return home, we can feel refreshed, happier,a nd more aligned with our true selves. At Gravitate, we want to find the wellness vacation package that will help you hit refresh for your body and mind.
Talk to a travel professional at Gravitate to start planning your wellness vacation.