Rest up, relax and rejuvenate.​
Discover yourself with a weekend spa getaway
Are you a yogi or aspiring to become one? For each of us, wellness is a journey, and increasingly, one that many people love to explore through travel. The good news is that opportunities are exploding to do just that.
So, what is it that you think of when it comes to wellness? Whether you're looking for a buffet of spa treatments, daily yoga on the beach, an intense hiking experience, or all of the above, we want to create the trip that meets you at your personal definition of wellness.

We've partnered with many spa vacations partners from The Bodyholiday to Pravassa to SHA Wellness clinic who offer everything from perfect Caribbean beaches to gourmet meals to body treatments and activities designed to relax and rejuvenate.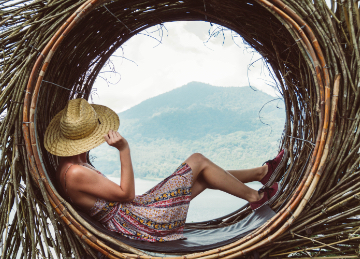 Need inspiration? Here are just some of the amazing wellness that our trusted partners have planned for individuals, families and groups:
Get your best night's sleep ever at The Bodyholiday, an amazing all-inclusive retreat with sumptuous spa treatments included, located on the warm island of St. Lucia
Discover yourself with a weekend spa getaway organized by one of our trusted partners Pravassa, a pioneer in wellness who has twice been nominated Best Spa and Wellness Tours by the World Spa Awards
Create your ideal girlfriend getaway (or bachelorette party!) with loads of opportunity for lounging in the thermal pools of the Spa Nordik in Quebec
Learn to treat your body right with the Healthy Living Academy at SHA Wellness, complete with an energizing program of talks, walks and conferences on the shores of the Mediterranean Sea
Reposition your mind and body at the Golden Door spa in California, where a Japanese garden environment will help you leave your spirit refreshed
Find your imagination again at Miraval Arizona Spa in Tucson, Arizona where nurturing specialists help you ignite your inner spark and create balance in your life (yes, it's where Oprah took her best friend Gail)
Discover wellness on water: Oceania Cruises now offers its Aquamar Spa & Vitality Centres through Europe, Asia and South America, complete with spa services, healthy menus and wellness-oriented land excursions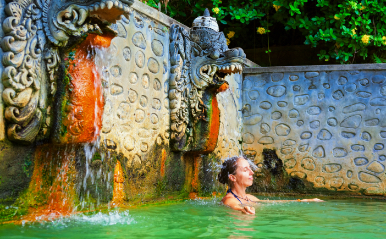 We have what your looking for. We've got several getaways to recommend, and we have the experience to know which one will best suit your needs, whether it's in the backyard of your own province or globally in places like Bali or Africa.
At Gravitate, we want to find the wellness trip that will help you hit the rewind button for your body and mind.
What helps you to relax? Tell us what makes you well and we'll align you with a spa vacation that provides it.
Find your next adventure with one of our travel professionals today.