Family vacation packages that will bring your family closer together.
Find your next family vacation.
where are you taking the family next?
Let's talk about a destination that will have everyone in your family asking "Are we there yet!?".
No two families are alike, and neither should any two family vacations. It's why we're here to help you create an unforgettable getaway for the whole family, whether that's a relaxing all-inclusive family vacation package or something a little more adventurous.
We welcome families of all types to plan your family vacation with us, whether it's with grandparents, aunts, uncles, family friends, and yes, even hard-to-please teenagers. So, tell us about your family and what your idea of travel is – and we will bring it to life.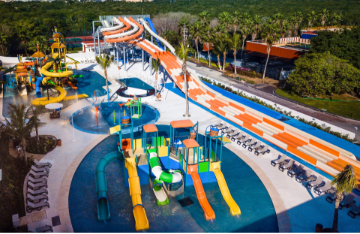 Every travel experience is an opportunity for your family to learn more about the world and each other. Consider family vacation packages or adventures like these:
Making history come to life with a gladiator adventure in Rome
Learning to play football with Maasai tribesmen in Kenya
Savouring every bite on a Swiss chocolate tasting tour
Taking a thrilling tuk-tuk ride through the streets of Bangkok
Sliding from the bedroom to family room in a two-story cabin aboard a cruise ship
Enjoying homemade gnocchi with a local Nonna in Italy
Venturing on a treasure hunt through Paris ending at the Louvre
Meeting Mickey and Minnie Mouse at one of Walt Disney's global family parks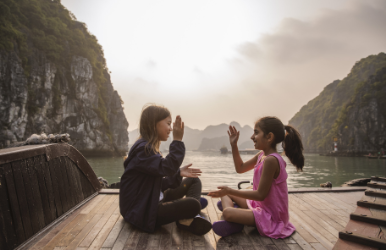 Family travel that revolves around you.
We've crafted itineraries that are so tailored to our clients' needs that they return to us time and time again for their next family getaway. We've even heard reports of teenagers smiling from the moment they get off the plane and entire families willingly putting their phones down while simply being in the moment.
Find your next travel adventure with one of our personal travel managers today.