It's been a stressful year 14 months, and we could all use a little (okay, a lot of) R&R.
For those looking to get back on track with their physical health to those looking for their next path in life, Canyon Ranch may be the answer. We talked to Melanie Adams to find out why this is not your typical wellness retreat.
Working remotely—with a houseful of children. The on-again-off-again lockdown. Trying to book a vaccine. And the sheer threat of a dangerous pandemic. Yup, there's been plenty to be anxious about since early 2020. And without the perks of a relaxing little getaway, it has taken its toll on Canadians coast to coast.
Once the vaccine rollout is complete and travel is safe again, a spa retreat with a relaxing massage is the perfect first trip for some. But for others who have been facing severe mental health or even addiction concerns, they need something more.
At three locations across the United States—Tucson, AZ; Lenox, MA; and Woodside CA—they go beyond quick fixes for stressed-out guests. Since 1978, they have offered certified wellness therapy and preventative medicine techniques created and implemented by a team of medical staff.
We talked to Melanie Adams, Leisure Wellness Sales Manager for Canyon Ranch, about what makes this boutique collection of wellness retreats unlike any other.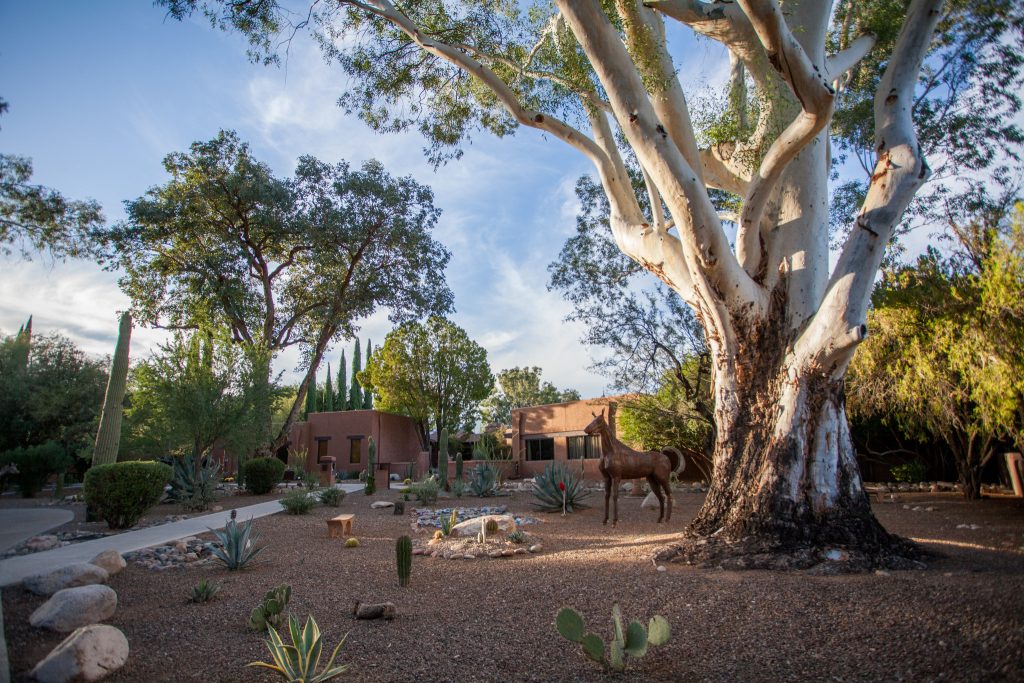 GRAVITATE: Can you explain the unique genesis of Canyon Ranch?
MELANIE: For sure. It's not magic—it's medicine. In the 1970s, our founder, Mel Zuckerman, was feeling tired, overweight, and stressed out. So, he visited a "fat farm" that you would go to back in the day to lose weight and try to learn about fitness. He came back saying, "You know, I feel better but part of my well-being still hasn't been addressed." As a result, he developed the very first concept of Canyon Ranch in Tucson, Arizona.
GRAVITATE: And what did he want to do differently from what he had experienced?
MELANIE: Canyon Ranch is really renowned for its medical and research facilities. So when you visit, you actually meet with a board-certified physician for a consultation session to talk about what your medical performance and health feels and looks like. We do a lot of research for places like the Mayo Clinic. You're going to meet with a nutritionist. We're going to see how your heart's working. And we're going to help you have fun!
GRAVITATE: So, Canyon Ranch goes well beyond the typical spa experience.
MELANIE: Yes. We were really the first wellness retreat that wanted to create an immersive experience and look at the five pillars of wellness: nutrition & food, fitness & movement, health & healing, mind & spirit, and spa & beauty. And we believe that to truly address your well-being you have to work on those five elements.
So, at all our properties, which is sort of like a summer camp concept, you can pick and choose the activities that intentionally make the most sense to you. They all build on each other in those five pillars of wellness.
GRAVITATE: So, you have activities that address each pillar. How do guests decide which to take part in?
MELANIE: We have two different ways to stay at Canyon Ranch, and this is the same at all properties. You can stay here on a nightly Just-Be-Here rate, which is almost like a Choose Your Own Adventure. There are different activities every hour of every day, and you can decide which ones you want to do. But all of the activities still incorporate all five pillars of wellness. We have a Program Advising Team on site to assist guests in building their own schedule along the way.
And then you have our Pathway experiences, which are essentially guided packages designed to meet you at your intention: from Living your Healthy Weight to Reconnecting with Joy (post pandemic, this is our most popular). You're still doing work on all of the pillars, but with more guided core curriculum within these packages.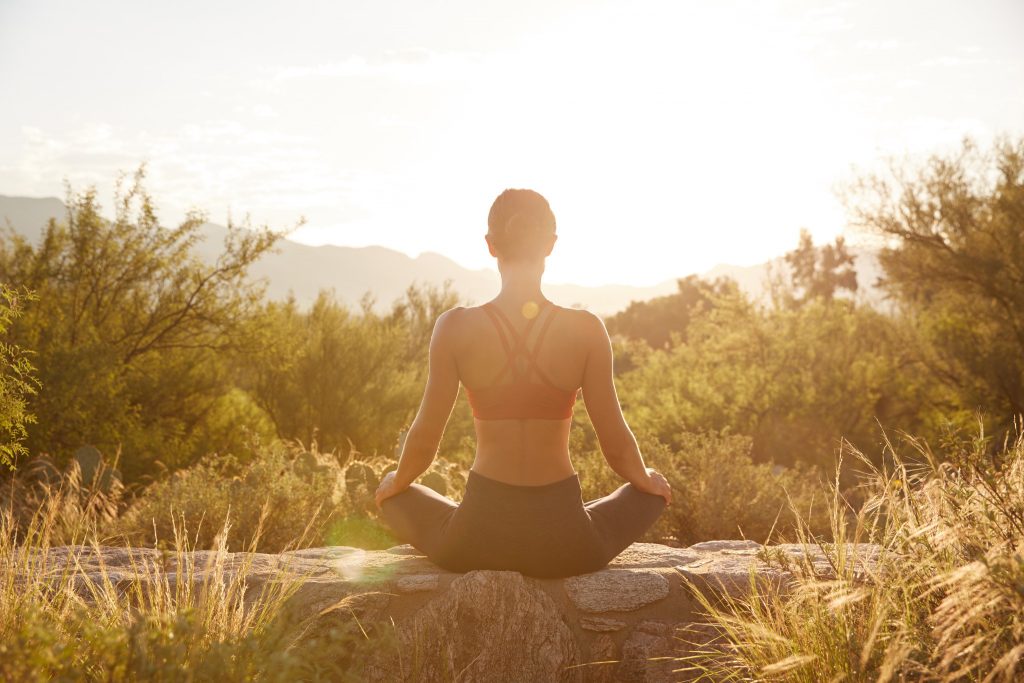 GRAVITATE:  So, it's almost like luxury hotel meets encouraging therapy?
MELANIE: Exactly. Where professionals in various disciplines help you achieve your goals, create greater balance in your life, and help you feel your very best. All of the Canyon Ranch properties are all-inclusive and each Pathway is priced the same, so you can transition in Pathway packages after you arrive and perhaps discover a different intention.
It also includes all of your healthy meals.  And food really is the star of the show! We are plant-forward but not vegan or vegetarian. We are here to help educate people on what nutritious food can look like. (Our cookbooks are probably the most popular things guests decide to take home.)
GRAVITATE: And what makes each property special?
MELANIE: All of our locations fit into their natural surroundings, designed to bring the outdoors in. But they don't all feel the same, because they reflect their locality, Tucson is the heart of Canyon Ranch where it all began. It's our largest campus. Lenox is in the beautiful Berkshire Mountains, which is this rolling countryside in western Massachusetts. It's much more of a New England-style retreat.
Woodside is our newest location in California that we just opened in November 2019. And this concept was a built more of a retreat than a resort. It's much more about solo travel: disconnect to reconnect. You're on 16 acres of Redwood forest and half of our guest rooms are built as tree houses.
GRAVITATE: And do guests tend to come back after their first visit?
MELANIE: We do have a lot of repeat customers. I think our statistics are 65% are repeat customers. But we also sell memberships, so if you want to come multiple times and experience each of the properties.
THINK CANYON RANCH IS THE GETAWAY YOU NEED TO GET BACK ON TRACK?
Talk to your personal travel professional at Gravitate about booking your health and wellness experience.