For more than a year, couples found themselves (understandably) forced to cancel wedding plans.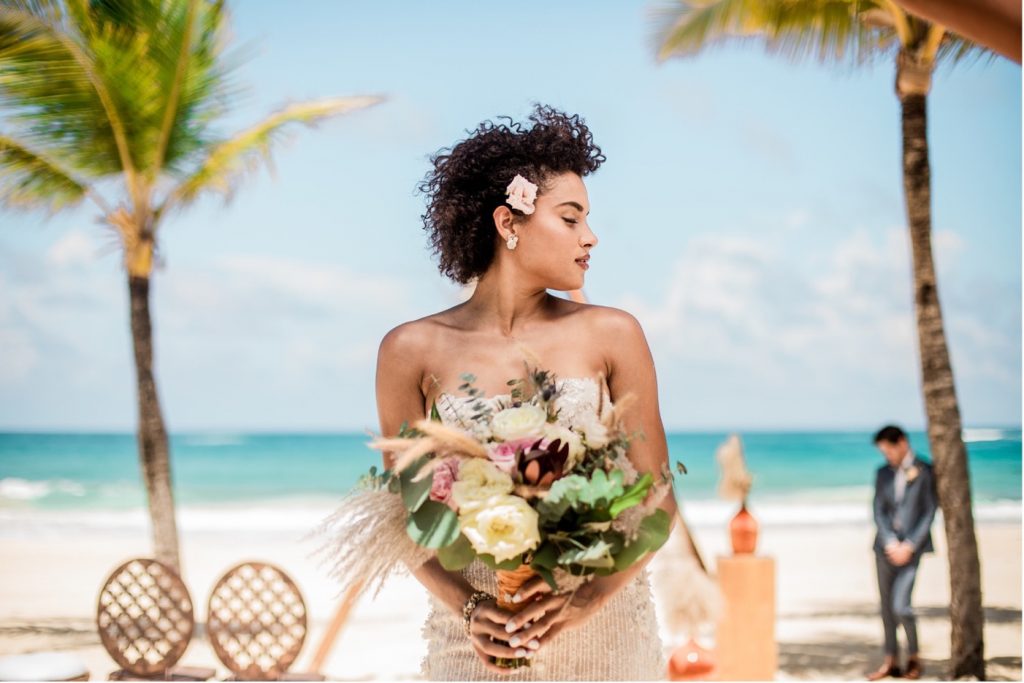 But now safety protocols are in place and vaccines are rolling out around the world. Jasmine Grant, our friend at Hard Rock Hotels and Resorts, explains why there's never been a better to say "I do" with a Hard Rock Resorts' all-inclusive wedding.
And just like that, the world was back on! And we couldn't be more excited. But we do have some catching up to do, especially for those couples who were excited to share their love with friends and family—but had to cancel. Not to mention the wave of new engagements for housebound lovebirds.
Now, we are ready to re-schedule or simply start planning in the first place. And for those looking to combine their overdue wedding with their overdue vacation, we can't think of better choice than an all-inclusive destination wedding.
From the simple to the lavish, hands on to hands off, here are four vows from a Hard Rock Wedding.
They vow to provide your wedding, your way.
No two couples are alike, and neither should any two weddings. That's why Hard Rock offers  options for every budget, and every style. Each wedding starts with the obvious: the beautiful beaches, in Los Cabos, Mayan Riviera, or Punta Cana. From there, each couple gets to add their own unique style.
"For any type of couple, our Hard Rocks have something for everyone. You can start with our complimentary option, or from there add different flowers, different chairs, candles. You can do it all a la carte," Jasmine says.
Not good at making decisions? No problems.  "We also have pre-made packages that couples can choose from and we will take it from there. We start by getting each couple to create a Pinterest board of what they want their dream wedding to look like. And then we work with them to make that happen."
Hard Rock weddings, different from others, can also include all the private functions from welcome brunches to goodbye dinners.
 2. They vow to combine a wedding and a vacation all in one.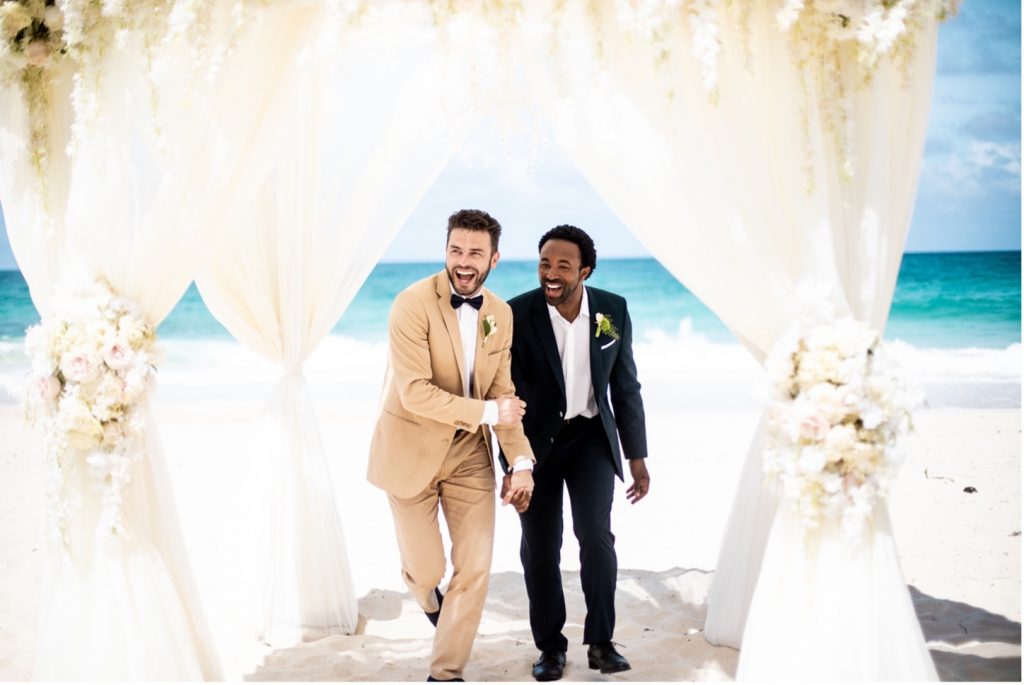 Let's face it: we are all ready for a vacation right about now. So whether it's for a wedding, time with family, or getting away for a little R&R, we all have some catching up to do. A wedding on the beach lets you kill three proverbial birds with one stone.
Jasmine says, "Celebrating. Milestones. And spending quality with your friends and family. A vacation encompasses all three of those things that we missed out on over the last year."
They vow to bring South Asia to the Caribbean
If you've ever had the privilege of going to a South Asian wedding, you know they are lavish affairs…and also expensive ones.
"We saw a need in the market," Jasmine says, "especially for young Indian couples looking to reduce their costs. If they had a wedding in Toronto, for example, they would have upwards of 500 people—which is very expensive to do. So, we offer Ishq Rocks at Hard Rock Hotel & Casino Punta Cana, Hard Rock Hotel Vallarta, Hard Rock Hotel Cancun, and Hard Rock Hotel Riviera Maya."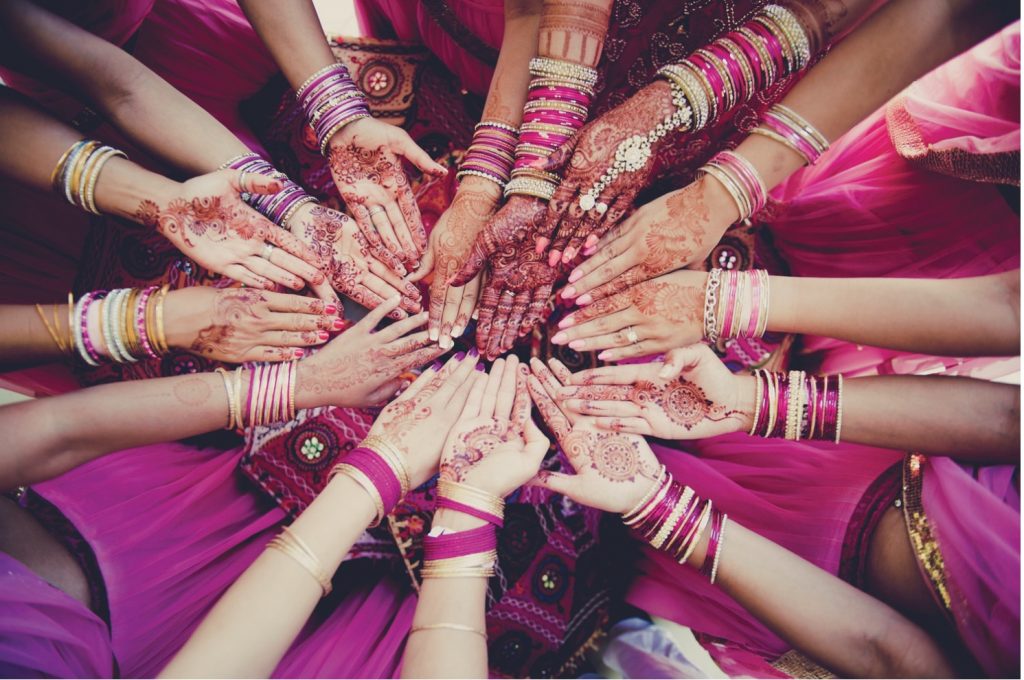 The team of planners with Hard Rock are self-proclaimed South-Asian wedding experts, familiar with all of the traditions. And if the couple wishes, they can also take advantage of Hard Rock's in-house Indian master chefs to prepare a feast for their reception, offer guests Mehendi  hand art, and choose from South Asian vendors who offer SEA décor options. A destination wedding, while it made sounds luxurious, is a good way to cut costs, and you get to spend more quality time with fewer guests.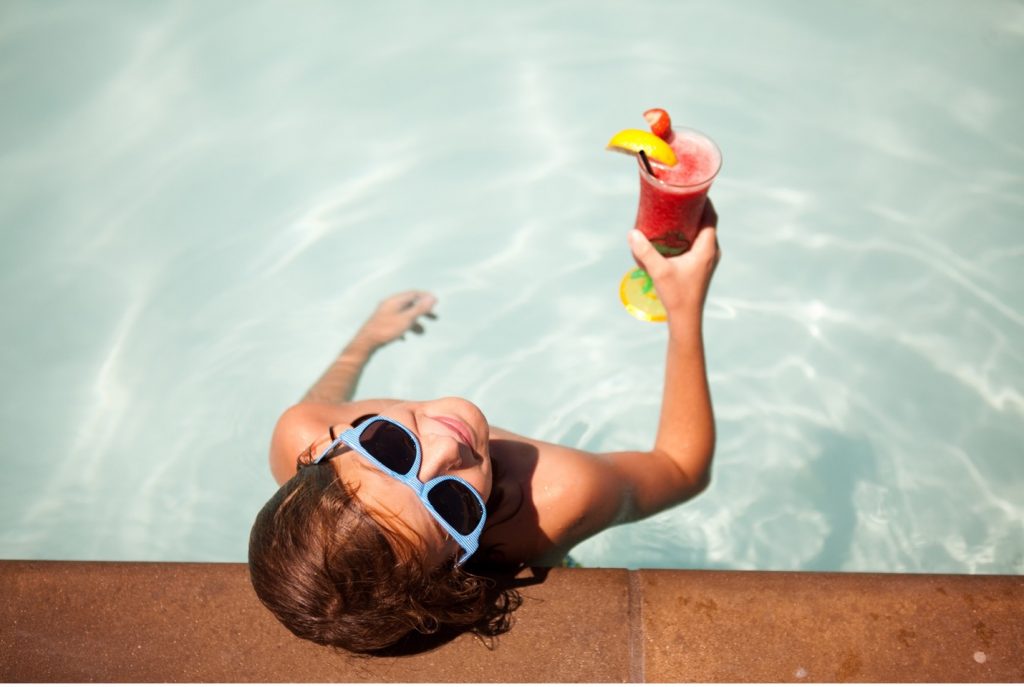 And they vow to ensure it's as much about your guests as it is about you.
"A big thing that brides and grooms, or grooms and grooms, or brides and brides forget is that it has to be much as about their guests as it is about them," Jasmine reminds us. For a destination wedding, it' their vacation too. You have to make sure your guests are taken care of and that there's going to be things for them to do during their stay."
That's why every Hard Rock Hotel is packed with things to keep every guest of every age busy.
Activities for kids, the pristine beaches, fine dining, and top-shelf liquor. 
WANT TO START PLANNING YOUR DESTINATION WEDDING OR AN OVERDUE ROMANTIC GETAWAY?
On a final note, Jasmine says, "I can't believe the number of wedding requests that come in every day! Couples are saying 'Now is the time. I am ready to start planning it.' 2022 is starting to fill up. I would recommend that people start talking to their travel agents about what dates are available for them."
 Talk to your travel professional at Gravitate to start planning for your destination wedding now.