There's a certain charm to travelling by train. The slower pace, the intimacy of the surroundings, and the old-school elegance. But never has that been truer than onboard Le Grand Tour.
Their eleven refurbished cars, fully rebuilt from a historic German train, boast lavish interiors, while in the kitchen, chefs prepare some extraordinary cuisine designed by a three-Michelin star Alexandre Couillon. And all along the way, guests will gain access to some of France's most striking regions and unforgettable sites.
To find out more about this enchanting travel experience inspired by the Belle Epoque era, we talked with Le Grand Tour's Sales Manager : Jean-Guillaume l'Huillier. (And we apologize in advance for this not being an audio interview, since you all miss out on his charming French accent.)
GRAVITATE: First things first, where did the idea for Le Grand Tour originate?
JEAN-GUILLAUME: Le Grand Tour is more than a luxury train. We wanted to offer the chance to discover France in a brand-new way and to make history come alive. Our idea was to create a full show: discovering France in one week.
So, we completely rebuilt a train that we bought from a German company, refurbished the train in order to get a full Belle Epoque train, in order to get a better immersive experience. Because France is all about scenery and train is the best way to enjoy it all.
G: So, versus say renting a car and driving across France, the train adds another element to it?
JG: Yes, exactly. Now slow travel is coming back on the market and people want to take their time. The travel is part of the journey, and the train is the best option to not just be focused on your drive but also to enjoy the scenery, enjoy the onboard experience, the bar coach, the restaurant coach, your cabin and just enjoy the journey, the moments on the train.
G: Onboard Le Grand Tour, it feels like you're stepping back in time. Do you think that modern-day travelers are becoming more interested in historic style and hospitality?
JG: It's an excellent question as cultural heritage is receiving increasing attention nowadays. It is crucial to acknowledge the historical significance while exploring a place. France has a rich history, and delving deeper into its cultural heritage is essential to truly discover what it has to offer.
This is precisely what we aim to accomplish with Le Grand Tour. Our goal is to provide an immersive experience that goes beyond a typical guided tour of a cathedral for example. Instead, we want to bring the story of the place to life and help visitors understand its historical significance.
G: Can you talk a little bit about, say, compared to any other train services in the world, what makes the Grand Tour so special?
JG: Le Grand Tour is an exclusive experience that emphasizes authenticity over luxury. The train provides an immersive experience that showcases the beauty and cultural significance of the country.
One of the unique features of Le Grand Tour is the individual double beds in each cabin, which is not a common feature in other trains. Additionally, every cabin has its own en suite bathroom, adding to the comfort and convenience of the passengers.
During the stopovers, Le Grand Tour offers exclusive experiences in collaboration with local partners. For instance, guests have the opportunity to visit the Chateau de Chenonceau in the Loire Valley an hour before it opens to the public. The train also highlights the gastronomy of France, with the renowned three-star Michelin chef, Alexandre Couillon, designing the menus on board. His expertise brings the flavors of the regions visited to the guests' plates, using local products sourced daily.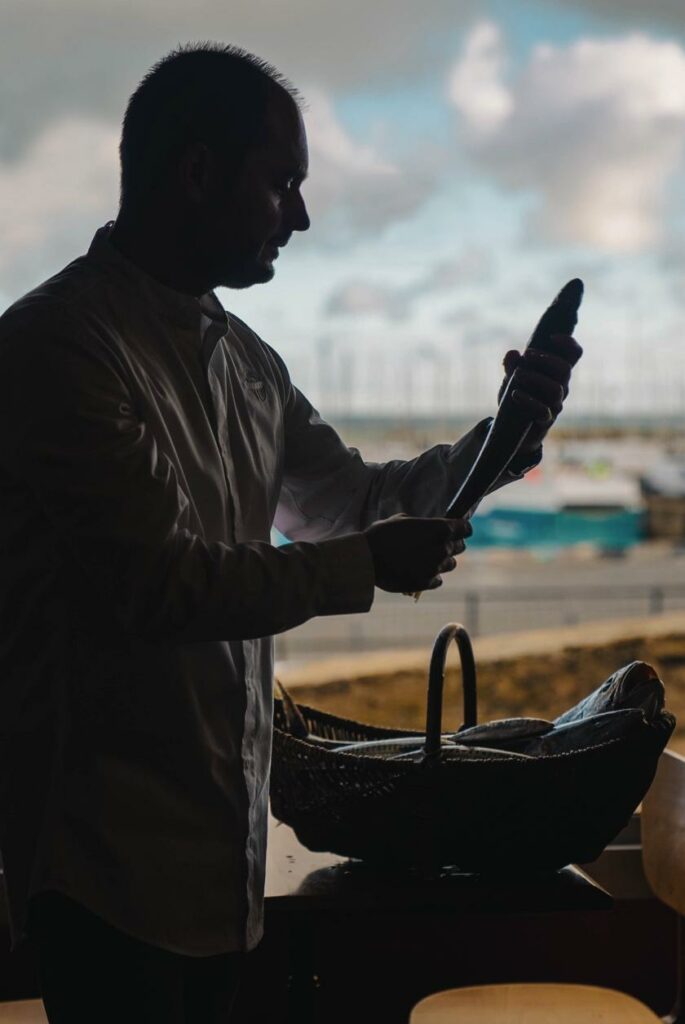 G: All the meals will be created onboard?
JG: Right, so it's three meals a day, or sometimes more: breakfast, lunch, and dinner, but sometimes you also have teatime. It's something that we want to offer also to get some good pastries on board.
G: You refer to the train as a "real-life work of art." Could you explain what that means?
JG: Yes, we're working with the best artisans in France and Europe to create unique and high-quality products and materials for the cabins and the entire onboard experience. Our goal is to transport our passengers back in time to the Belle Epoque period between 1850 and 1920. It's clear that we are committed to sourcing and showcasing the best of what France has to offer.
G: If guests are on Le Grand Tour for a week, can you tell me what a typical day might look like onboard.
JG: A typical day on Le Grand Tour begins with waking up around 7:30 a.m. as the train starts to move towards the next destination. It's worth noting that every night the train stops at a private and secure station, so passengers can get a good night's sleep. After waking up, passengers can enjoy a delicious breakfast on board.
The first stop of the day usually happens around 9:30 or 10 a.m. for a two- or three-hour visit to a city. After the visit, passengers can return to the train to have lunch while taking in the stunning views. The second stop of the day is usually around 3 p.m. for another two- or three-hour visit before returning to the train at 6 or 6:30 p.m. for some rest in their cabins.
At 8:30 p.m., passengers can enjoy dinner while the train is in motion, and at 11 p.m., the train stops for the night to ensure a restful night's sleep before the next day's adventures. Overall, Le Grand Tour offers a carefully planned itinerary that balances exploration and relaxation while providing a luxurious and immersive travel experience.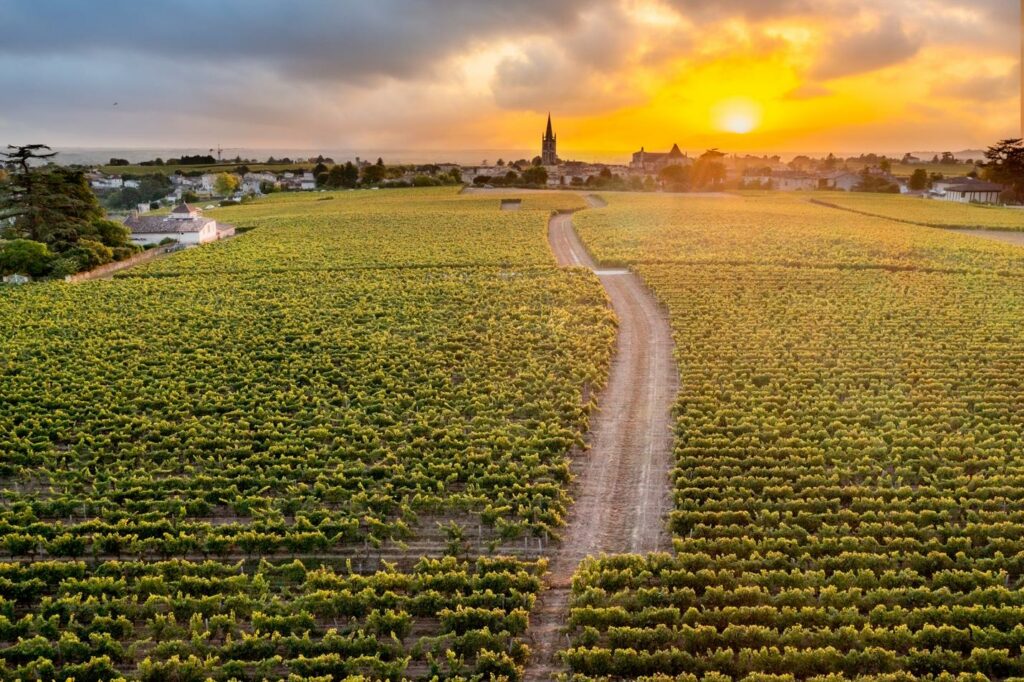 G: Can you tell us about how the day's excursions are curated? What will guests experience?
JG: Le Grand Tour aims to showcase the diverse range of experiences that France has to offer. Each day is carefully planned to include a mix of architecture, history, gastronomy, and wines from different regions. The itinerary includes visits to renowned wine regions such as Champagne, Burgundy, and Bordeaux.
For instance, on Day 2, passengers will start their day by visiting Hospices de Beaune, a famous Gothic-style hospital in Burgundy, which is now known for its wine estate. Here, passengers will indulge in a luxurious wine tasting experience featuring some of the finest grand cru wines from the region.
Later in the day, passengers will explore Lac d'Annecy, a beautiful location near the Alps in France. The itinerary includes a walk through the charming old city of Annecy before embarking on a private cruise on the lake in the afternoon.
It's important to note that every day on Le Grand Tour is different, with a unique mix of experiences that highlight the best of France.
G: And do the guests have a chance to customize their itineraries?
JG: Le Grand Tour provides a classic itinerary that is shared with guests three months prior to departure. However, guests can customize their experience by tailoring the itinerary to their preferences on certain days. Le Grand Tour offers a range of alternative experiences at an additional cost, providing guests with the option to enjoy unique experiences tailored to their interests.
G: You refer to the Le Grand Tour experience as a show. Do you think of each journey as sort of a performance with France as the star?
JG: Each journey with Le Grand Tour is an immersive experience that transports guests back in time. Whether it's the six-day version or the two-day itinerary in the Burgundy and Champagne area, every journey is a unique and unforgettable show. As guests step onboard the train, they are transported to a different era where France serves as the perfect backdrop to this grand performance. Le Grand Tour is the stage on which guests can discover and appreciate the rich history, culture, and beauty of France.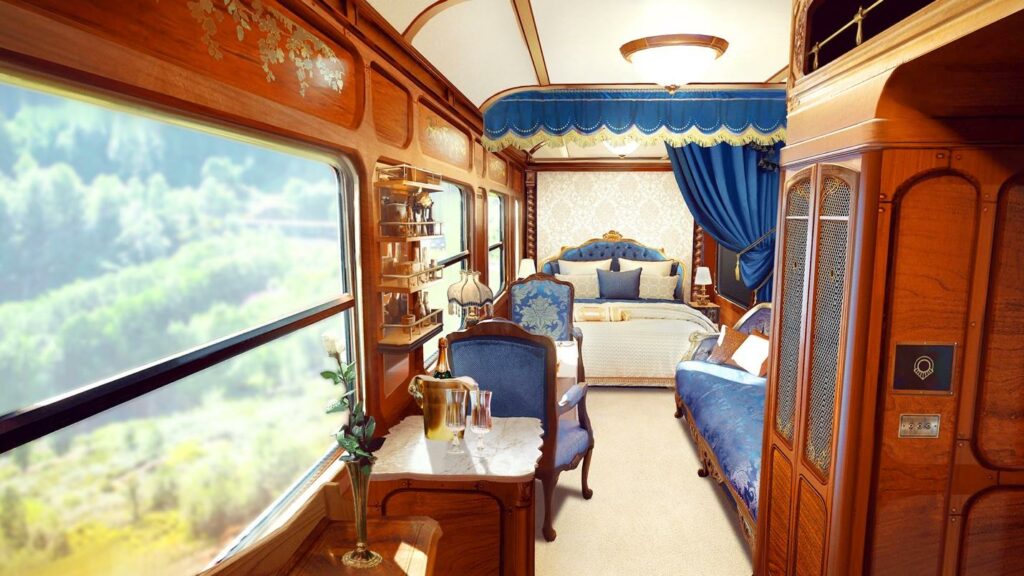 G: How many people can Le Grand Tour accommodate?
JG: Le Grand Tour offers an intimate and exclusive experience akin to staying in a boutique hotel. With only 18 cabins for 36 passengers (and 3 more cabins for 2024 that goes to 42 passengers maximum), guests can enjoy the luxury of ample space and personalized attention. Despite being on a 300-metre train, the limited number of guests onboard creates an intimate and exclusive atmosphere, perfect for those seeking privacy and personalized service.
G: And why did you want to keep the capacity of the train to a low number?
JG: Le Grand Tour's limited capacity of 42 passengers allows for an intimate and familial atmosphere. The restaurant coach can comfortably accommodate all guests, promoting a shared experience and sense of community.
The goal is to create an environment where guests can connect with each other and with the places they visit. By keeping the group size small, Le Grand Tour fosters a sense of exclusivity and intimacy, promoting the formation of lasting friendships among guests.
Ready for your own bon voyage on board Le Grand Tour?
Talk to a travel professional at Gravitate to help you plan it!