It's the most wonderful time of the year! And there's no better place to experience the colours, flavours, and sounds of the holidays than at a Christmas market. Here are four of our favourites!
LA MAGIE DE NOËL, COLMAR, FRANCE
Six Christmas markets in one city? We're there!
WHERE IT IS: In the Alsace wine region of north-western France, in the tiny city known as "Petite Venise" for its lovely canals
WHY WE LOVE IT: Less touristy than its Strasbourg counterpart, the half-timbered architecture provides a backdrop seemingly custom-made for the holidays! There are six different markets, each with their own signature charms—but out favourite is the Gourmet market.
DON'T MISS: The spicy, tart, and sweet mulled orange juice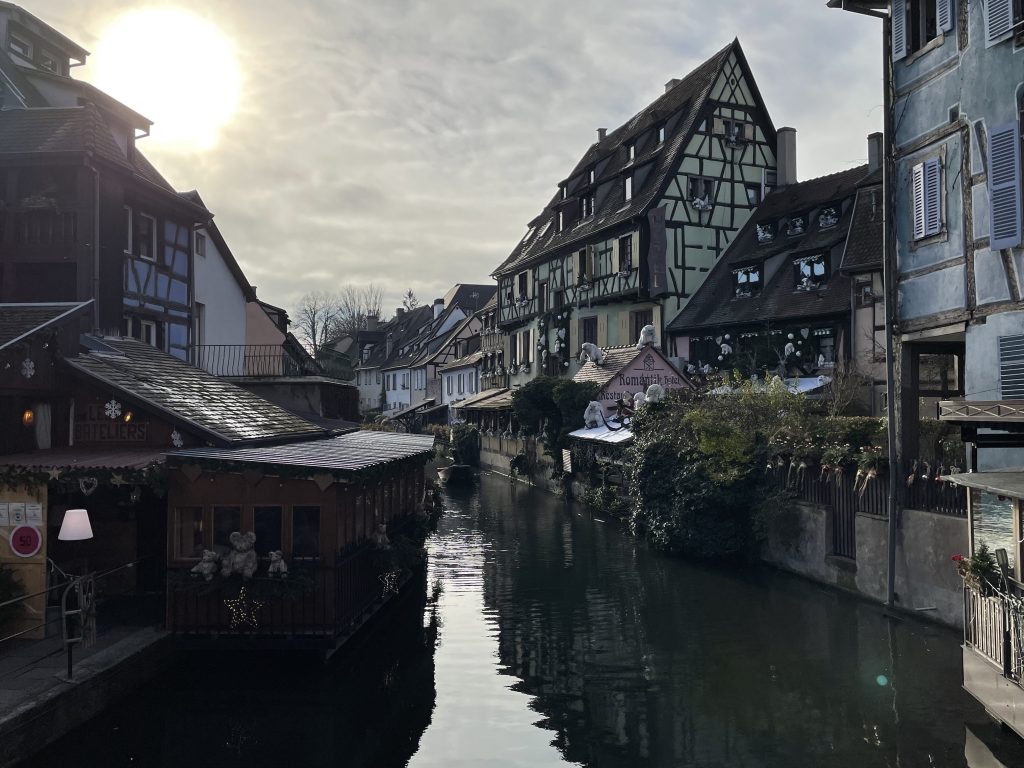 TRIERER WEIHNACHTS MARKT, TRIER, GERMANY
 It's not hard to see why it was voted Germany's Best Christmas Market!
WHERE IT IS: In the medieval Trier Cathedral Square, lined with colourful buildings and Germany's oldest cathedral
WHY WE LOVE IT: This lush, dazzling display doesn't miss a detail from puppet shows to bratwursts to mulled apple wine.
DON'T MISS: The  reigning Mulled Wine Queen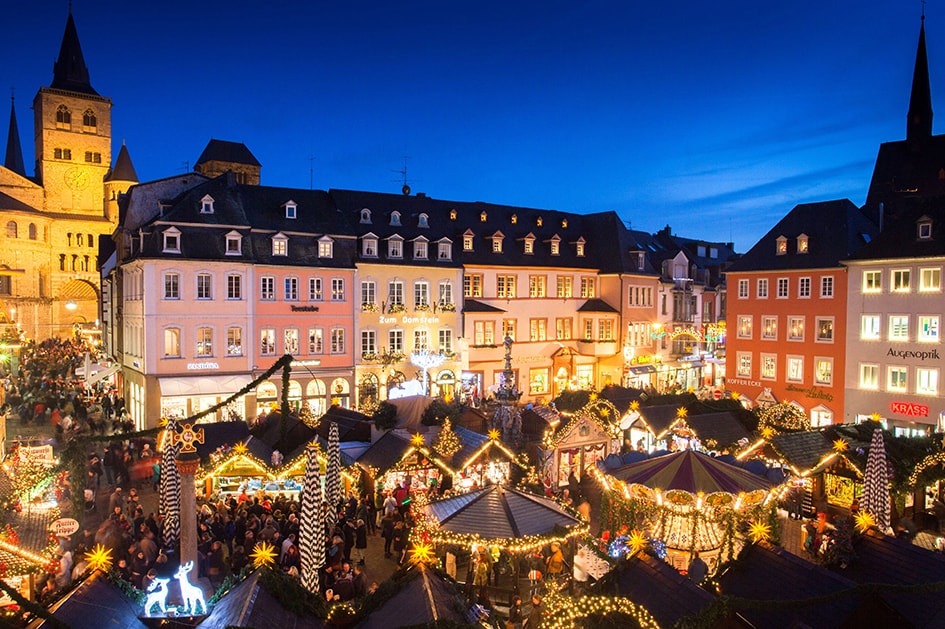 THE GREAT DICKENS CHRISTMAS FAIR, SAN FRANCISCO, USA
A Christmas Carol comes to vibrant life.
WHERE IT IS: Cow Palace, which is actually in Daly City, CA, with part of the parking entering into San Fran.
WHY WE LOVE IT: Victorian London is in full swing including theatrical productions, carolers, elaborate costumes, food, and crafts. You might even see Ebenezer Scrooge wandering the streets!
DON'T MISS: Farthingale's, purveyor of fine fabrics, books, and notions, for your handmade Victorian-era ensemble.
dickensfair.com (ONLINE ONLY THIS YEAR)
THE DISTILLERY WINTER VILLAGE, TORONTO, CANADA
Don't overthink it—sometimes the best is closest to home.
WHERE IT IS: Toronto's historic, 19th-century Distillery District
WHY WE LOVE IT: Dozens of unique vendors populate the charming brick streets in a neighbourhood filled with converted buildings and a monumental Christmas tree at its centre.
DON'T MISS: Sipping some rich hot chocolate from city-favourite, Soma Chocolatemaker