UNICO 20°87°, a one-of-a-kind resort in the Riviera Maya, puts a fresh new spin on the all-inclusive.
Get away from the cold, the work… the kids. And you can do it all at one unique all-inclusive – UNICO 20°87° Hotel Riviera Maya, an adults-only, all-inclusive resort defined by relaxed luxury and cultural immersion.
Bringing Mexico's rich traditions in food and style to the forefront, it makes for a totally new resort experience. And UNICO 20°87° is perfectly situated amongst the palm trees on the coast of the crystal-blue Caribbean Sea.
WHAT'S IN A NAME?
Ok, first things first. Why is it called UNICO 20°87°? Two fascinating answers. "Unico" is the Spanish word for "only," as in, you're only going to get these extraordinary accommodations, this incredible food, and these luxurious amenities here. And 20°87° represents the location's longitude and latitude, a pinpoint on the map that you will be totally immersed in during your stay.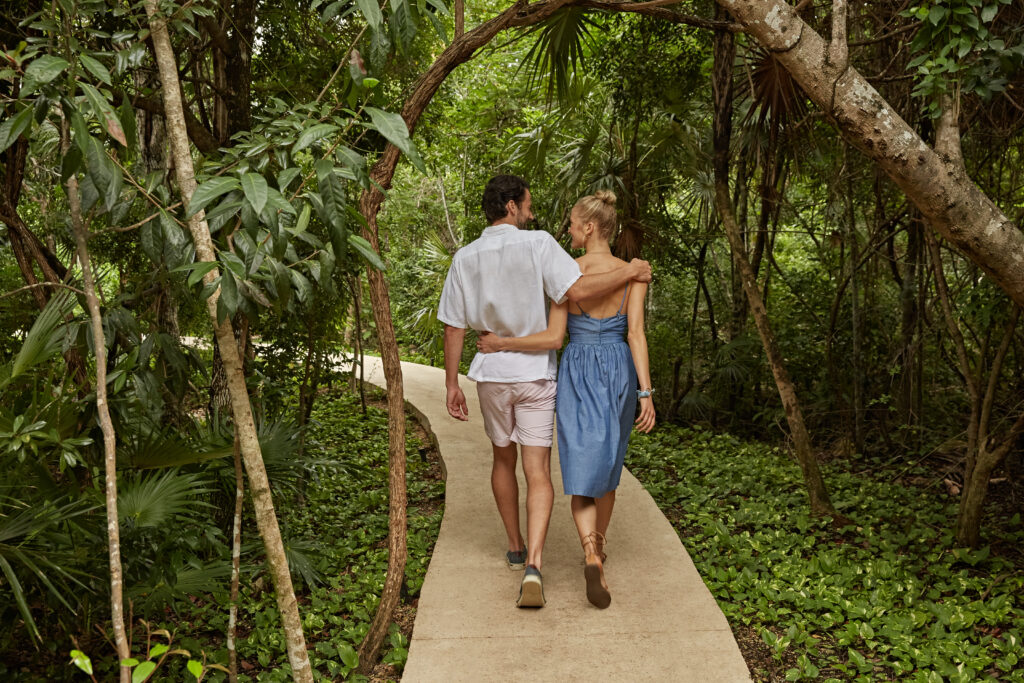 ALL THE LUXURY. NONE OF THE KIDS.
Don't get us wrong – we love kids! And a family vacation is a great way to bond and build memories. But sometimes, it's nice to be in a space only with adults. If you're a parent, you need time to recharge, focus on your relationship with your partner, and just  have some time for yourself. If you're not a parent, you want to enjoy a getaway that's created for a luxurious experience, from the excursions to the cocktails. It's why UNICO 20°87° Hotel Riviera Maya has created a unique adults-only resort.
5-STARS. 1 PLACE.
Think one resort is as good as another? Not so. UNICO 20°87° has upped the wow factor on everything from cuisine to in-room amenities.
From swim-up rooms to ocean views, choose the room that suits your style at UNICO 20°87°.
Each is inspired by the rich history and character of Riviera Maya, using local natural and locally made materials. And they're designed to take full advantage of the pristine location. Best of all, all accommodations include a Local Host who is there to help provide an added level of personalized service and access to the region.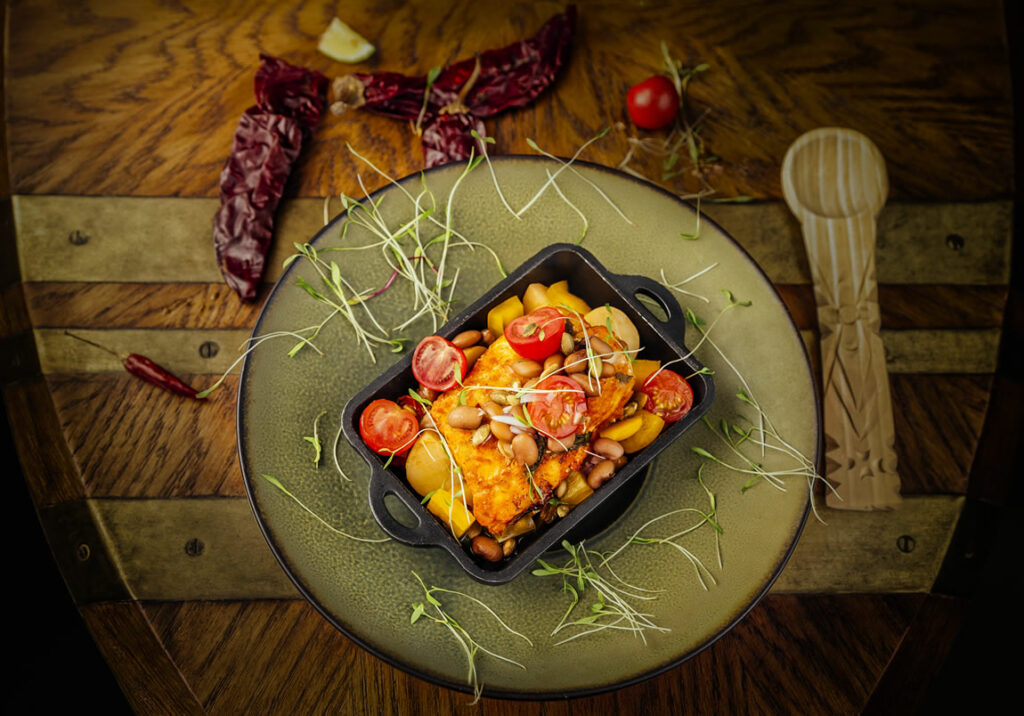 Hungry? UNICO's rotating chef program means every time you visit, you have the chance to experience some new, mouth-watering menus. Right now in the Cueva Siete kitchen (one of their five unique restaurants) is Celebrity Chef Lula Martin del Campo. She creates traditional Yucatecan cuisine with her signature flair, turning everyday food into inspired dishes.
And at UNICO, their goal is to create a totally customizable experience for each guest, down to the scent of the amenities in our room. Before your visit, simply let them know all about your favourite drinks, the type of pillow you want, the spa treatments you're hoping to indulge in, and the magical places you want to discover during your visit. And they will be ready to serve you upon your arrival.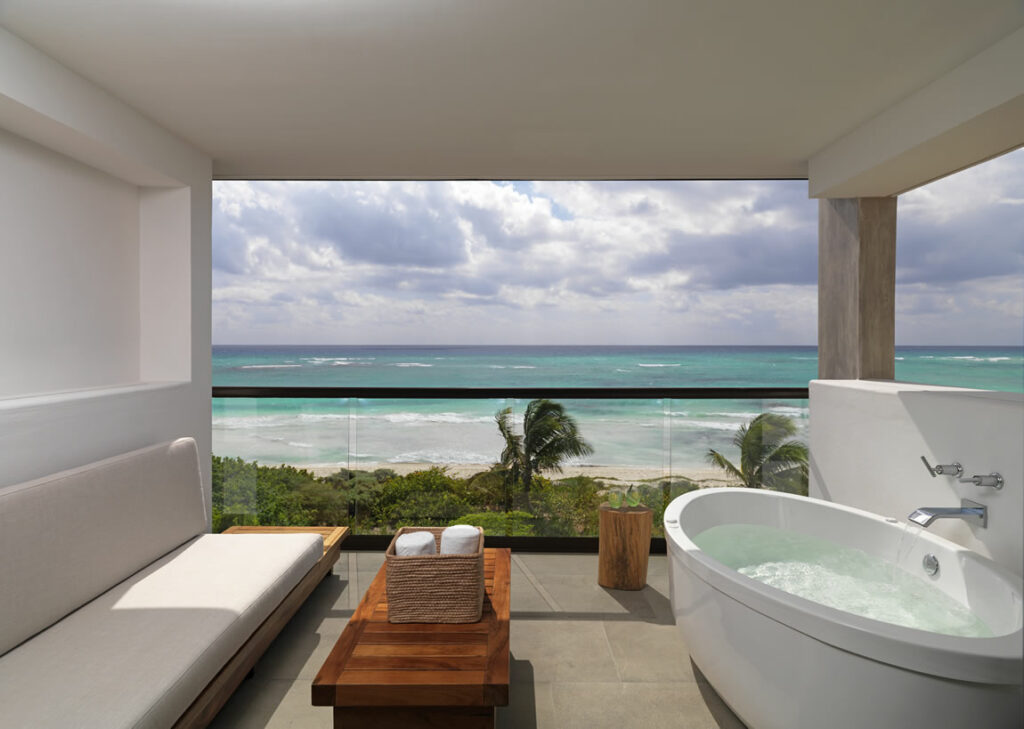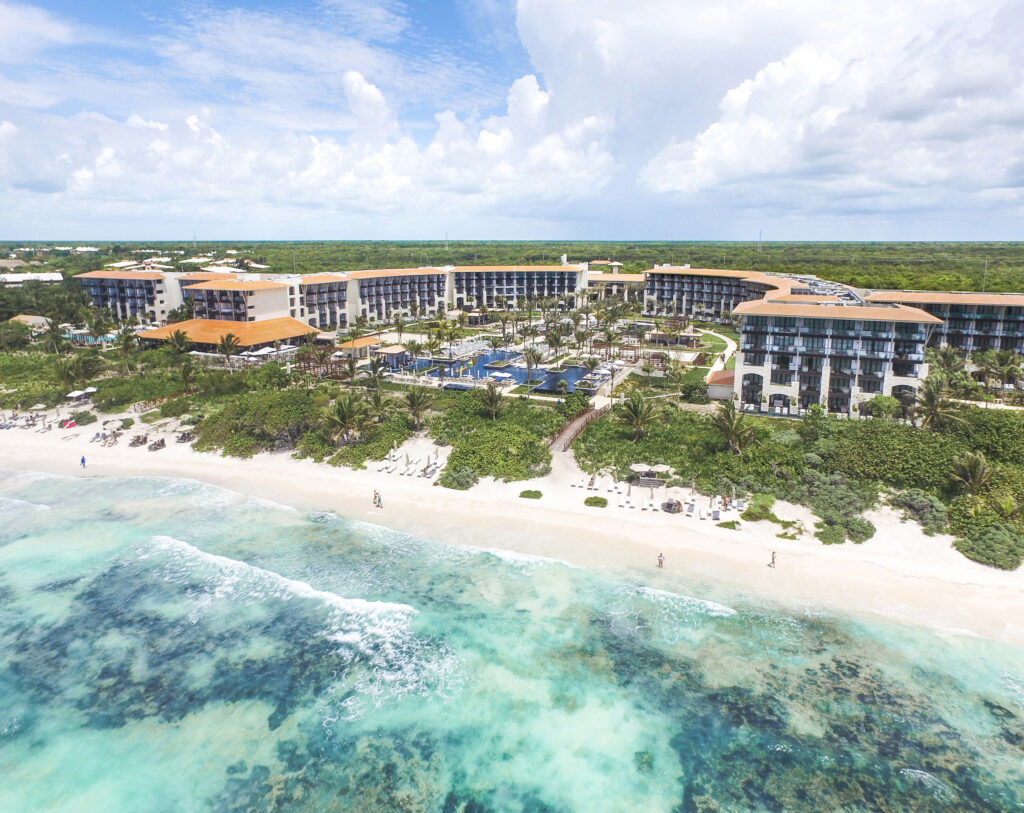 SENSES OF ADVENTURE
Staying at a resort doesn't have to mean secluding yourself from all the wonders that make your destination so special. At UNICO 20°87°, they embrace them!
Here you'll be immersed in Mexican flavours and traditions with rare access to the region's most exciting locales and wonders.  How? Their staff is filled with local experts, guides, artisans, and specialists. Together, they will help enrich your experience and immerse you in the true heart of the Riviera Maya.
For a small cost, you can have some priceless experiences: swimming with dolphins, sailing towards Isla Mujeres, ziplining over the Mayan jungle, exploring ethereal cenotes, snorkeling in a fascinating underwater world, just to name a few.