Scott Waldron, Founder and Personal Travel Manager of Gravitate Travel, often daydreams of his stay at Hotel Le Pigonnet and their lovely property during his time in Aix. He cannot wait to return and hang out in their garden.
"Le Pigonnet cultivates discretion, tucked away in a residential area, just a few minutes walk from Aix-en-Provence center. Practically nothing gives it away at the entrance – you need to go up the alley lined with plane trees to see the hotel, which feels like going back in time to a Provence of the past.
The old pigeon house and a few mullioned windows evoke the original 18th century foundations. Leaves crawl across the façade and the green shutters ooze timeless charm. A sculpture of Saint Peter holds the key to this garden of Eden, which is the hotel's most cherished treasure.
The hotel's history is linked to the revival of thermal baths at the beginning of the 20th century. Things sped up in 1924 when the Swellen family took over the property. For three generations they injected and fostered outstanding character perpetuated by Esprit de France today.
Le Pigonnet currently brings Aix locals and tourists from around the globe together via fine dining and music. Traditions and modern art de vivre are rolled into one, making the hotel an ideal base for touring the south. It is also a destination in itself. Relax to the sound of the water features and walk in Paul Cézanne's footsteps. No need to go far to escape as you explore the delightful sections one after another." (source)
We asked Scott and the Hotel Le Pigonnet to tell us more about the Hotel…
What Makes The Hotel An Ideal Destination For Couples?
Provence is a magnificent setting for a romantic getaway, as it is all about incredible landscape, scents, flavours, food and wine, all pleasing to the senses.
Aix-en-Provence is a charming bourgeois town with paved streets, beautiful ocre coloured facades, and wonderful markets. A couple can visit all on foot and enjoy the charms of the town and its many fountains.
Le Pigonnet is a secluded jewel just footsteps away with lush romantic gardens and a special table set aside, the romantic table where a dedicated waiter comes only on request.
Imagine by night the magic of the candlelights and sound of the fountains.
Do You Offer Services That Would Appeal To Those Looking For Adventure And Unique Experiences?
Yes!
We offer hiking or biking excursions with private guides to the Sainte-Victoire mountain or the gorges du Verdon.
We open the doors of olive oil mills for guests to see how liquid gold is prepared.
Guests can also create their own calissons (local sweet specialty) or enjoy a private boat tour of the calanques (turquoise water creeks of Bandol and Cassis).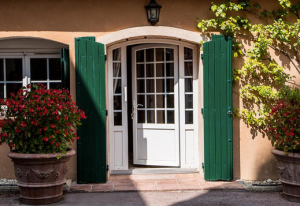 Is Hotel Le Pigonnet Family Friendly?
Yes, we love families and have special family options (the Garden Apartment, the Family Suite, the Villa). There is no ideal age however 7 or 8 years old is a good age to be able to discover and try the treasures of surrounding Provence (the Provencal Colorado in Rustrel) Cezanne's workshop, painting courses in the gardens of the Pigonnet, the fort of Marseille and Mucem museum.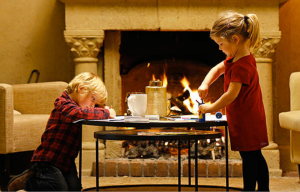 Do You Offer Wellness Features For Those Wanting To Unwind And Destress?
We have a wellness area the size of a suite so ideal for 1 or 2 persons to relax and enjoy a massage, treatment or the sauna and hammam.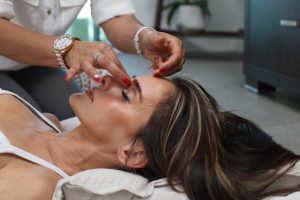 Who Would Your Live Events Appeal To?
Our live music nights are every Tuesday and Thursday. Everyone, whether for couples or families, will enjoy this experience. Especially when we open the garden bar in May. It is a great way to mingle also with the local crowd.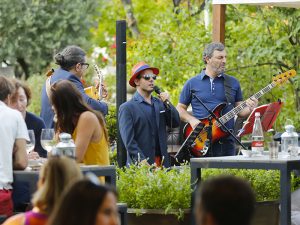 Hotel Le Pigonnet is the perfect combination of culture, gastronomy, architecture, landscapes in beautiful towns and villages where life is at a slower pace.
Nestled in close, accessible areas, it is sure to please all visitors.
If you're interested in booking your next adventure, contact your Personal Travel Manager at Gravitate Travel.