Family Twist encourages families to take memorable journeys together. Their packages include fun and educational activities, family-friendly accommodation, and convenient services to ensure the comfort and safety of your family.
Destinations such as Austria, France, Italy, the Netherlands, Portugal, Spain, and the United Kingdom are sure to tick off several top choices for all family members.
We asked Family Twist to share some more information with us and here is what they told us.
Tell Us A Bit About Why Your Company Began
The story of Family Twist started in China.
Magali, the owner and founder of Family Twist used to live in Shanghai many years ago, where she was working for a prestigious travel agency.
One day, a Chinese mother asked her to organize a stay for her family in Paris because she wanted her children to study there later. They planned to stay in a luxurious Parisian hotel and the activities she wanted to experience with her children had to be luxurious as well. Magali struggled to find something suitable: that's when the idea was born.
Magali then worked in Paris and London in a strategy and consulting company and soon found out that other traveling families were not satisfied with the type of activities offered in those two very touristic cities. She came to the conclusion that someone needed to fill that gap.
In 2012, she created Family Twist, a dedicated Luxury Family Travel agency for families wanting to discover Europe without having to worry about how to entertain the children.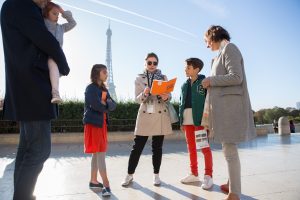 What Makes Family Twist's Adventures And Vacations Different?
The fundamental difference between any other agency is the fact that we are exclusively dedicated to families traveling with children.
Over the years, we have gained so much experience on how to handle traveling families and make sure that everyone learns as much as they have fun that we have become the #1 Luxury Family Travel agency in Europe.
We design our own activities, partner with the best family-friendly hotels and offer suitable services for families (babysitters, adapted vehicles…), making any trip with Family Twist both unique and exceptional.
What Destinations Do You Recommend For Canadian Families With Children Under Ten?
Because we are dedicated to families traveling with children (no minimum or maximum age), all our activities and experiences are recommended.
We cover over 15 cities and regions in Europe and all of them have become extremely family-friendly.
Paris, London and Rome are still our top destinations, with activities such as our Treasure Hunt at the Louvre, our Colosseum of Rome tour, and our Exploring the Tower of London tour being our top cultural activities. 
Our in-house designed game booklets really help the children to stay engaged and focused throughout the tours. We also offer a hands-on workshop linked to the culture of the visited country. Painting like Van Gogh in Amsterdam, learning how to create your own perfume in Paris, or experiencing a gladiator training session in Rome are some of our most popular activities. And almost all our activities are suitable for children under ten years old.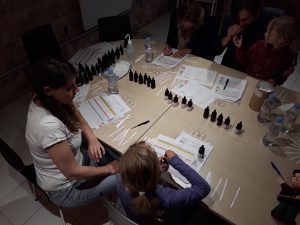 What Experiences Do You Recommend For Canadian Families With Teens?
Since all our activities are private (private guides, private venues and instructors etc.) it is very easy for us to adjust them to the ages of the children. However, to make it even more exciting for teens, we have designed special activities in each of our destinations for them. These come with more elaborate and difficult game booklets and can include longer distances, fewer breaks and different topics covered by the private guides. We even have a special Treasure Hunt at the Louvre for teens.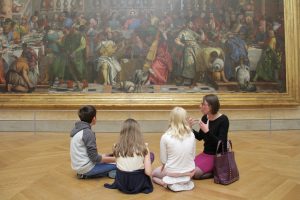 Do You Have Any Tips For Travelling With Families That Would Make The Experiences You Offer Most Successful?
There is one very important tip that all families should keep in mind before traveling with their children: involve the young ones on the choice of the destination and the choice of activities. This will already motivate the children, and from that point on, everything else will come naturally. The children will surely want to do a bit of research about the destination and highlights even before they arrive. To a certain extent, they might even have the impression that they will be leading their family, and that will turn any family vacation into an unforgettable family-bonding experience.
Can You Share A Few Stories Of Families Who Have Done The Experiences?
There is one comment that a family shared with us that truly defines the essence (and results) of Family Twist.
After their trip to Paris, the mother wrote: "We went to Disneyland Paris and on the next day, we went to the Louvre. When we asked the children what they preferred, they said the Louvre."
The learning process is very important for children, and that is what we focus on (as well as the "fun" part).
Becoming a Scotland Yard Detective, where families solve a crime by learning how to use modern forensic techniques is an experience that all families love. The same goes for all our cooking classes, which by the way, are based on our sustainability values (healthy, local, seasonal).
We could go on and on talking about these experiences, but the best is still to experience them first hand.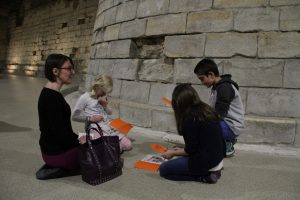 If you've been inspired to travel with your family on a Family Twist adventure, contact your Personal Travel Manager at Gravitate Travel and we'll get you all set.